City Country Coast — Bring Soho House to Your Home
"City Country Coast" is a beautiful coffee table book that takes readers on a captivating journey through diverse landscapes and architectural wonders.
Recently released by Soho House, this exquisite book celebrates the harmony between urban vibrancy, rural tranquility, and coastal beauty in their houses. Filled with stunning photography and insightful narratives, it offers a captivating exploration of inspiring homes and their surroundings. The book effortlessly captures the essence of each setting, immersing readers in the unique atmosphere of cityscapes, pastoral retreats, and seaside havens.
From the bustling streets of metropolises to the serene countryside and the enchanting coastlines, "City Country Coast" presents a tapestry of styles, textures, and aesthetics. The beautifully composed photographs showcase interior design choices that seamlessly blend with the surrounding environment, emphasizing the integration of architecture and nature.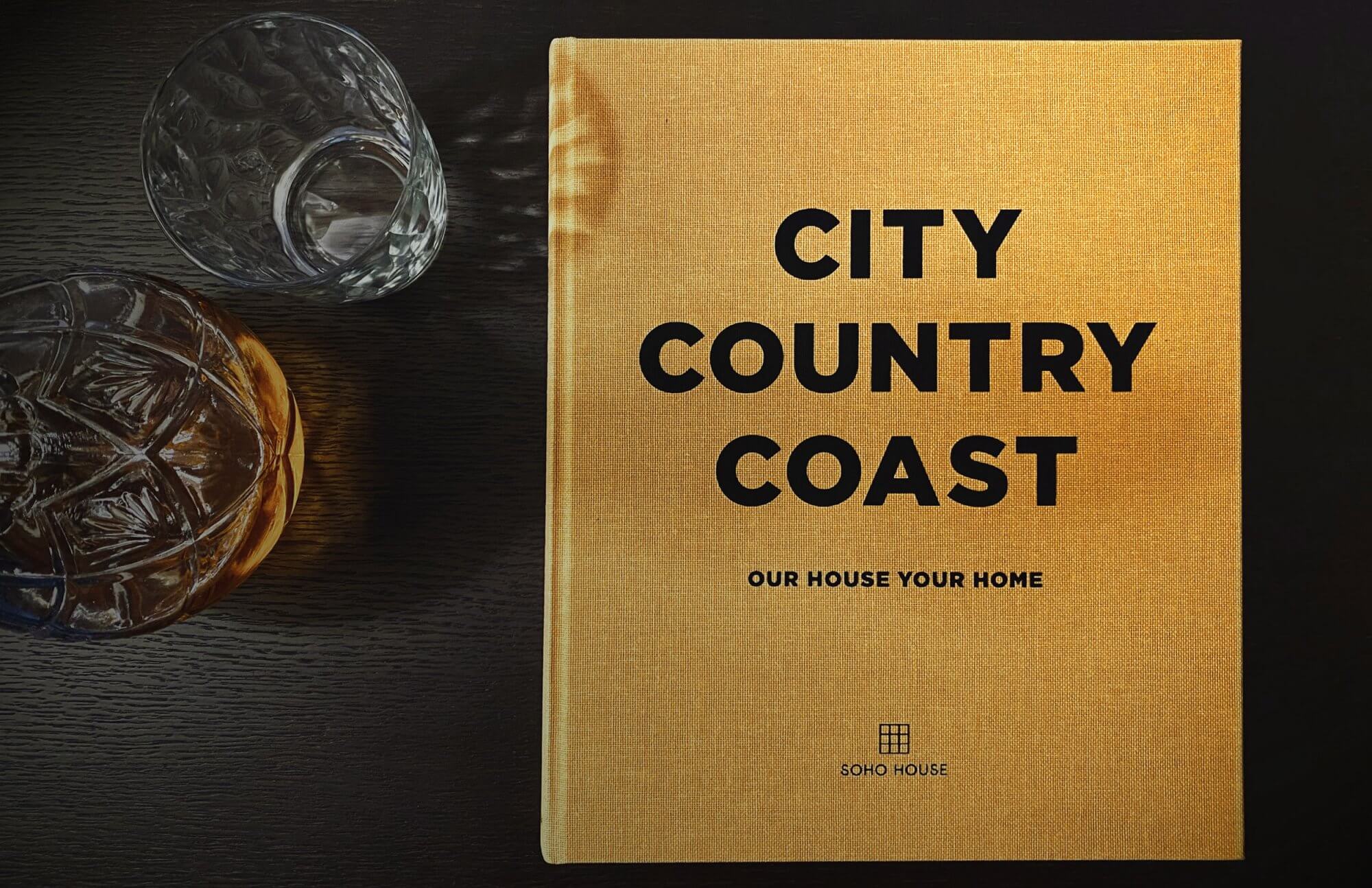 Photo by Christopher, Mr Connoisseur
What sets this book apart is the storytelling approach woven into its pages.
Each featured home comes to life through personal narratives, providing an intimate glimpse into the lives of those who have crafted these remarkable spaces. The accompanying text offers insight into the design inspirations, the thought process behind each element, and the connection between the home and its surroundings. This combination of breathtaking visuals and thoughtful storytelling elevates "City Country Coast" into a truly immersive experience.
Beyond its artistic appeal, "City Country Coast" serves as a source of inspiration for readers looking to create their own havens. It showcases a variety of design styles, from contemporary and minimalist to traditional and eclectic, offering a wealth of ideas that can be adapted to suit individual tastes. The book encourages readers to explore the possibilities of harmonising architecture, interior design, and the natural environment to create spaces that are not only beautiful but also deeply connected to their surroundings.
Overall, Soho Home's "City Country Coast" is a remarkable book that captivates and inspires.
Its blend of stunning imagery, insightful narratives, and diverse settings make it a visual feast for design enthusiasts and travel lovers alike. Whether you seek inspiration for your own space or simply appreciate the beauty of architectural harmony, this book is a delightful exploration of the interplay between urban, rural, and coastal lifestyles.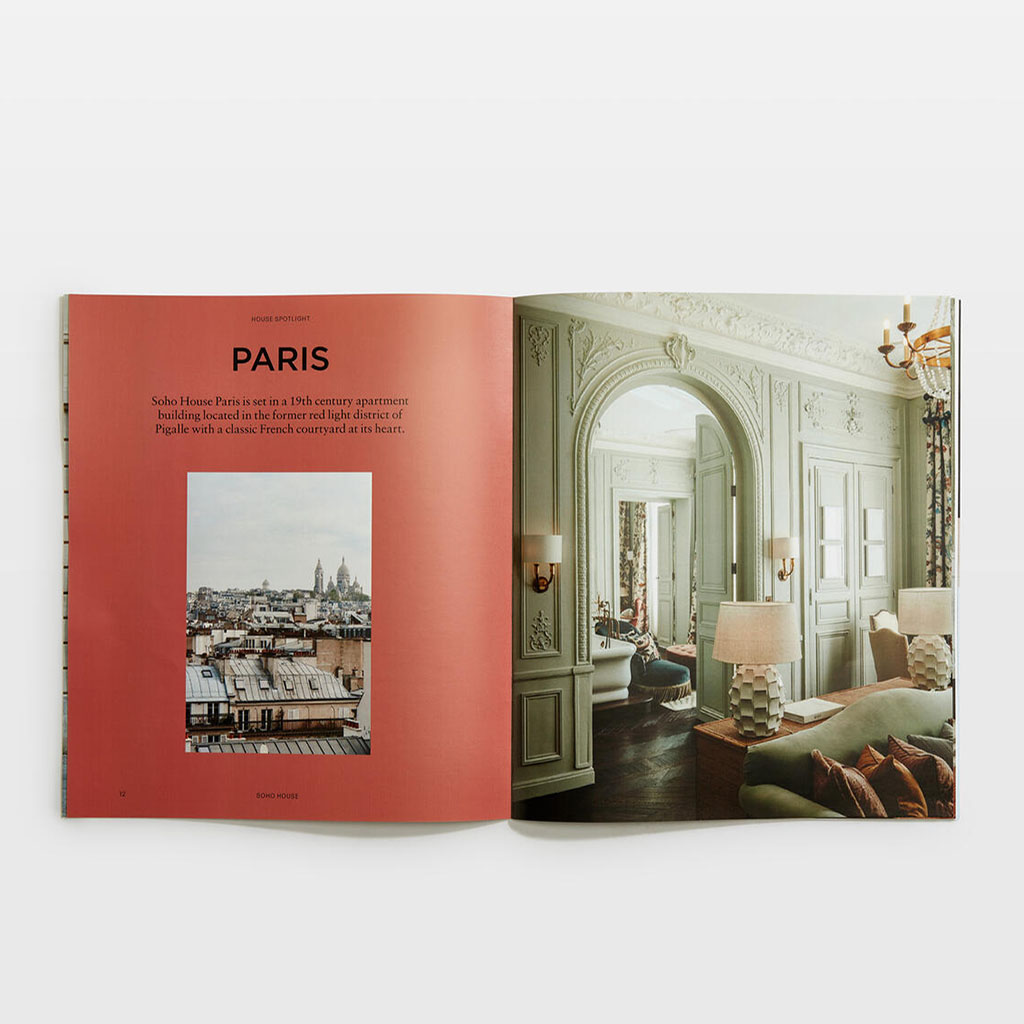 Photos © Soho Home
In tandem with the book, Soho House presents a curated vinyl compilation titled "Morning Noon Night".
The tripple vinyl set presents a captivating musical journey that transcends time and space and curated to accompany your every moment of the day. As the title suggests, "Morning Noon Night" effortlessly guides you through a melodic odyssey at one of their houses, carefully selecting tracks that mirror the ebb and flow of the day.
Each vinyl represents a distinct chapter in the story, seamlessly transitioning from soothing morning melodies that gently awaken the senses, to vibrant tunes that energise and invigorate during the noon hours, and finally to soulful compositions that serenade you into the depths of the night.
The curation of "Morning Noon Night" is a testament to Soho House's commitment to quality and diversity. Spanning multiple genres and eras, the vinyl set boasts an eclectic selection of tracks that cater to a wide range of musical tastes. Whether you're a fan of mellow jazz, upbeat funk, or soothing ambient sounds, you'll find a perfect blend of familiar classics and hidden gems that create a captivating sonic tapestry.
Beyond the music, the presentation of "Morning Noon Night" is a visual treat.
The colorised vinyl records add a touch of artistry to the collection, with each disc reflecting the unique mood and theme of its corresponding time of day. The meticulously designed album artwork and the high-quality packaging elevate the overall experience, making this set not only a delight for the ears but also a treat for the eyes.
With its stunning presentation and diverse selection of music, this vinyl set promises to transport you to a world of sonic bliss, whether you're savouring a cup of coffee at sunrise, soaking in the afternoon sun, or unwinding under the stars. Let the music of "Morning Noon Night" be the soundtrack to your daily journey, embracing every moment with style and grace.
Side A
1. 'Fellowship' – serpentwithfeet
2. 'Falling That You Know' – JIM
3. 'Yours To Keep' – Jordan Mackampa
Side B
1. 'Highly Medicated' – Mara TK
2. 'Energy' – Sampa the Great, Nadeem Din-Gabisi
3. 'Girls Don't Always Sing About Boys' – Ego Ella May
Side C
1. 'Calypso Blues' – Calypso Rose
2. 'Sister Big Stuff' – John Holt
3. 'Don't You Care' – Alice Clark
Side D
1. 'Didn't I' (Dave Allison Rework) – Darondo, Dave Allison
2. 'Why Can't There Be Love' – Dee Edwards
3. 'Estrelar' – Marcos Valle
Side E
1. 'You Can't Have Your Cake And Eat It Too' – B.T. (Brenda Taylor)
2. 'Love Me Tonight (Love, Love, Love)' – Fern Kinney
3. 'Danger' – Gregg Diamond
Side F
1. 'Feel Good' (feat Khruangbin) – Maribou State, Khruangbin
2. 'Sacred' – TSHA
3. 'Something More' – Roísín Murphy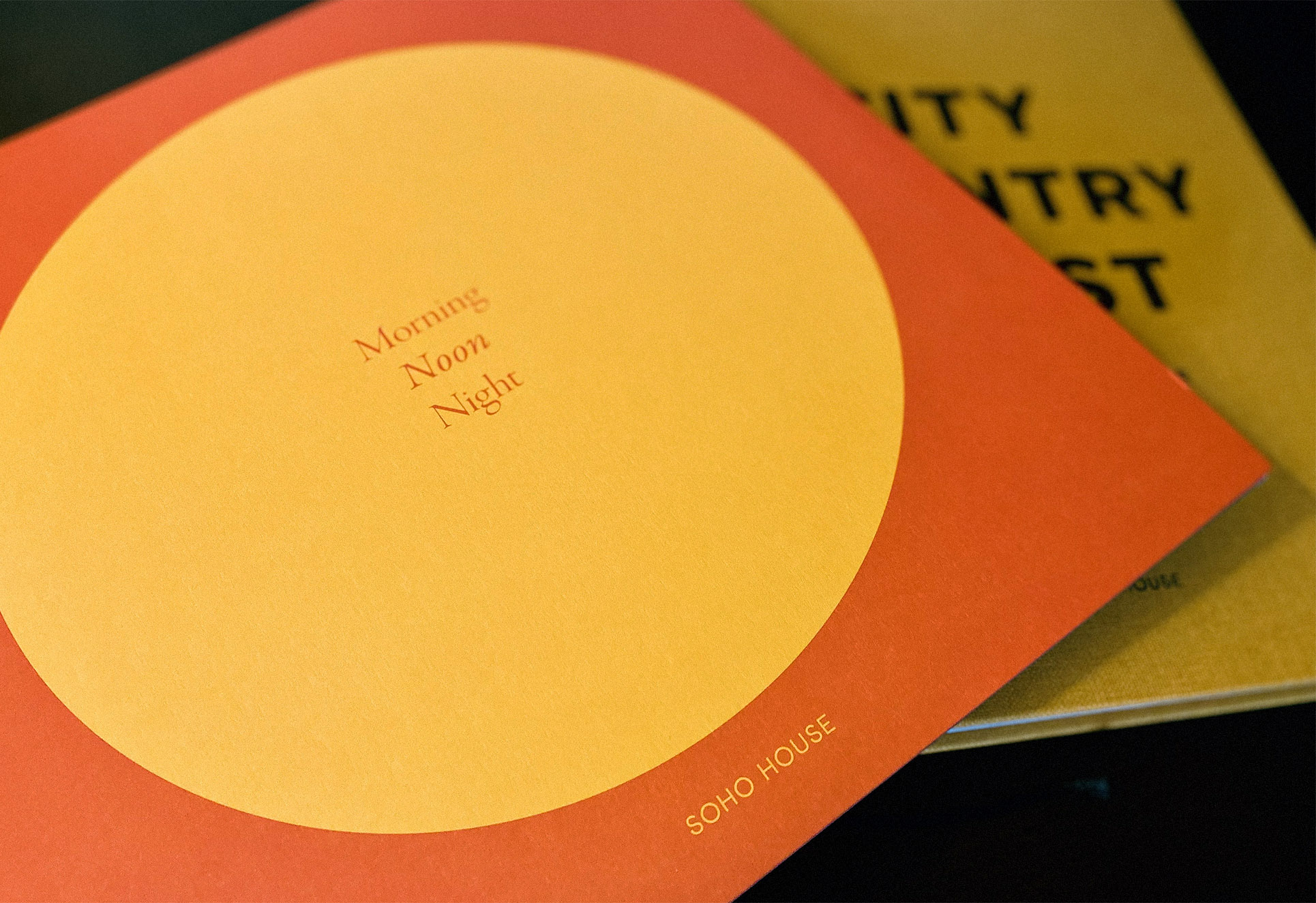 Photos © Mr Connoisseur & Soho Home
Mr Connoisseur was provided a free review copy of the products featured, all opinions expressed are the authors own.